Bereavement Support
Grief is not simple and consists of many different feelings and emotions that you may find very difficult to deal with.
Cruse Bereavement Care is the leading national charity for bereaved people in England, Wales and Northern Ireland. Offering support, advice and information to children, young people and adults when someone dies and work to enhance society's care of bereaved people.
Cruse offers face-to-face, telephone, email and website support. A Freephone national helpline and local services, and a website (hopeagain.org.uk) specifically for children and young people. The services are provided by a network of 5,000 trained volunteers and are confidential and free. Cruse also provides training and consultancy for external organisations and for those who may encounter bereaved people in the course of their work.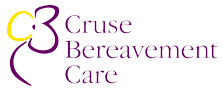 Financial Support
If you are the person responsible for settling the funeral account and if you are in receipt of the following benefits:
Income support
Family credit
Housing benefit
Council Tax benefit
More information and guidance can be found on the Government website:
https://www.gov.uk/funeral-payments/overview