Our History
We have been serving the Bristol community for well over a century. Here is a brief insight into each of our businesses and how they come together to create Bristol
Funeral Directors.

Originally established as Boulton Funeral Directors in 1866 by Samuel Boulton. The business then became Griffin and Sons in the 1870's until it was taken over by Ewart Cobden Alderwick in 1945. Ewart became a popular figure in and around the Kingswood area, playing football at a high level for Cadbury Heath.
Ewart's only son Roy followed his father's footsteps and also entered the family business. He too became very well known in his home town, being interested in local Government in the 1960's and being elected to stand on the local council for six years, two of which were as Chairman.
The current principle directors Mr Philip Alderwick and Mr Derek Gunningham are the son and son-in-law of Roy Alderwick and are now at the helm of Bristol Funeral Directors.
The fourth generation are also active members of the business.


Established in 1840, Thomas Davis was first named Bishop's Funeral Directors, and was not only as a funeral directors but also as a coffin factory, supplying many other local funeral directors with coffins and caskets.
The Bishop family had adopted a child by the name of Thomas Davis. He became an apprentice and went on to take over the business in 1870. The firm's ledgers, which date back to 1846, show that the firm provided all the pomp and ceremony associated with a Victorian funeral including horses, mules and black ostrich feathers. This continued right up to 1946, when the last old style horse-drawn funeral was held in the city. However, it has now become common for Thomas Davis to re-introduce this style of funeral and so the horse drawn carriages can often be seen once again on the streets of Bristol!
Thomas Davis passed the business to his only son George Davis, who in turn passed the business to his own sons Brian and Gordon. Together, they continued to run the business until they both passed away and then the opportunity arose for E.C. Alderwick & Son Ltd to purchase the company and retain its family ownership.


Established in 1855, this is the oldest surviving funeral home in Bristol. It was first founded by Alonzo Cotton, a tinsmith, in West Street, Old Market.
Alonzo became a well-known Bristolian when, in 1877, his wife fell down a flight of stairs. Alonzo rushed to her assistance and using his horse and funeral cart he took her to the B.R.I. In doing so he introduced the idea of starting a branch of the St. John's Ambulance Brigade in the city. He eventually became their Chief Superintendent and was awarded the MBE for his work.
The business was continually operated by three generations of the Cotton's family, not only as funeral directors but also as a coffin factory, supplying many of other local funeral directors with coffins and caskets. The opportunity arose for E.C. Alderwick & Son Ltd to purchase the business in 2002 and retain a family ownership. The business currently caters for the majority of ethnic funerals, within the city of Bristol.


Our aim is to help make arranging a funeral as simple and affordable as possible, whilst maintain the respect your loved one deserves. We can also assist in planning ahead, so your own funeral is carried out according to your wishes.​

​We have years of experience serving Bristol and the surrounding area so you can rest assured your wishes and requests will be carried out with dignity by our professional team.
​We offer low cost funeral options, but our services are not restricted to these options. Our team can help create a truly bespoke and fitting serviced based on your requests.


Established in the late 1890's this business was originally a coal merchants, supplying fuel to many areas in east Bristol. During the 1900's the firm diversified into funeral directing and was continued to be run as a Funeral business by the family until the early 1980's. This business was taken over by E.C. Alderwick & Son Ltd.



Established in June 2006 by Liz Davis in memory of her late husband, John Davis. John had always talked about having his own funeral company and the changes he would like to make within the profession if given the chance. For example, caring for the deceased in a truly professional, caring and dignified manner whilst taking care of the family on a one to one basis. John valued the notion of meeting the family. Looking after them through the arrangement and conducting the funeral personally. The opportunity arose for E.C. Alderwick & Son Ltd to purchase the business in December 2011 and retain family ownership.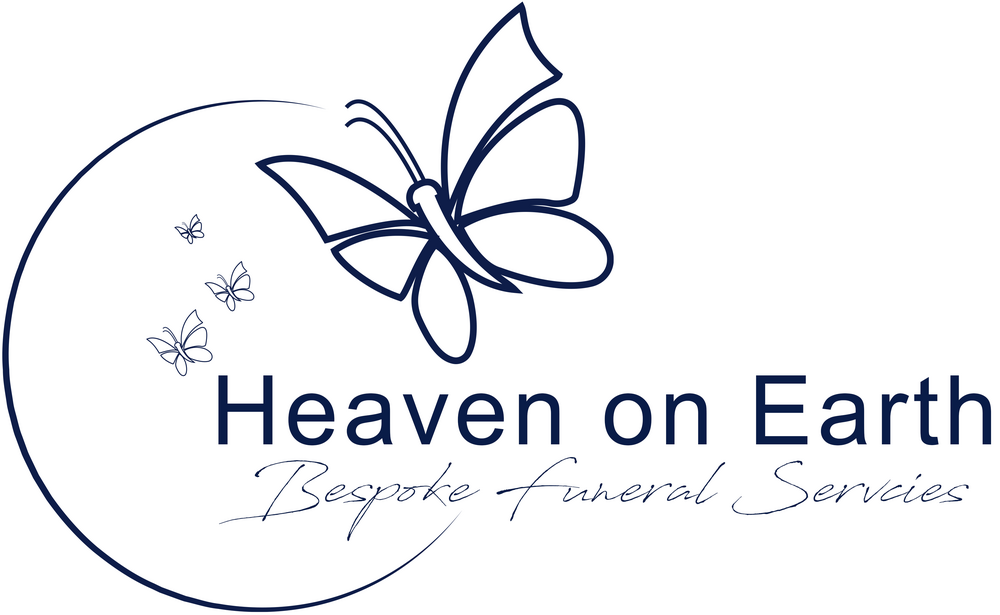 Heaven on Earth was established in 1995 and continues to be watched over by Paula Rainey Crofts and Simon Dorgan. Specialising in helping families to plan a personal, individual celebration of someone who has died. Offering families and friends the choice to become involved in some or all aspects of the funeral or to allow our professional team to carry out their wishes. The unique approach to funerals began because both Paula & Simon had experienced "Victorian-style" funerals within their own families and felt that a new approach was necessary.
E. C. Alderwick & Son Ltd had been assisting Paula and Simon with funeral services, and upon the retirement of both Paula and Simon in 2014, the opportunity arose for E.C. Alderwick & Son Ltd to purchase and retain family ownership.
Head Office

Southville Lodge, Southville Road
Southville, Bristol, BS3 1DJ


0800 018 4386

info@bristolfunerals.co.uk

View Our Locations